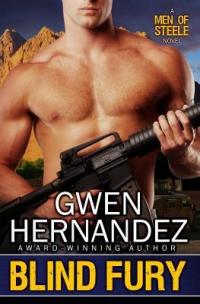 | GOODREADS | AMAZON | My rating: ♥ ♥ ♥ |
Goodread synopsis: When always-play-it-safe Jenna Ryan starts questioning how her brother died in Afghanistan, someone decides she must be stopped. Permanently. Her brother's best friend—a sexy thrill-seeker she can't stop thinking about—won't reveal what he knows about the fatal shoot-out, putting Jenna at odds with the only man she trusts to keep her alive.
Former special forces operator Mick Fury would give his life to keep his best friend's irresistible sister safe. He took an oath to stay silent about their last mission, but Mick's will is tested by the white-hot attraction to Jenna he's tried to ignore for years. Now he must risk everything—even falling in love—to protect her from the truth that could destroy them both.
My thoughts: First book in a new series for me and I was actually pretty exciting to start it. I love this kind of romance books with an "soft" alpha male, military and suspense stories. It´s an emotional book with a really good start but then it get kind ow slow and in the end when it started to get really thrilling, I was just done. Done with the slow paste between Jenna and Mick, done with the yes/no situations that are all the way through the book.
Mostly it is not a big deal for me, but Jenna was totally destroying it for me. I understand that the history between her and Mick was not that easy but come on. I just wanted to hope in the book and shout to Jenna "grow some freaking spine". I was totally on Micks side. I understood his reasons and that it was not easy for him. She knew that. He told her, and still she had to act like a immature teenager.
But other than that I did like the story. I liked that the "mystery" was totally believable and the end made me considerably more open to read the next book in the series.