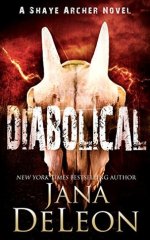 | GOODREADS | MY RATING: ♥ ♥ ♥ ♥|
Goodreads synopsis: Nine years ago, the police found Shaye Archer wandering in the French Quarter, beaten and abused and with no memory of the previous fifteen years, not even her name. Now, at twenty-four, Shaye is a licensed private investigator, determined to get answers for her clients when the police can't help. But her last case uncovered more than anyone anticipated, and pieces of Shaye's missing past have surfaced with unexpected consequences.
She's starting to remember.
Will Shaye unlock the secrets buried deep in her mind? And more importantly, can she handle the truth if she does?

My thoughts: In this third book about Shaye Archer, the mystery is finally starting to unravel. Her memories starting to flow back and along the way discovers not only her but every one she love or has helped her, is in danger. A madman is back on the street of New Orleans and no one is safe anymore.
I do not often read series where it take several books to unravel some secret but this has certainly been a great journey. Deleon has a really unique style of writing. It is capturing and explosive. I do however feel that it was a little less this time. Both book one and two got a full five star rating. That is how good they are. This one however never reached that five star. Something was missing. I felt a little detached and the ending was somewhat weird even tough a lot surprising. I love the way the story started of several years before Shaye even was born. Deleon did do a great job with the interweaving the past with the future and the now.
I'm happy that there is more books in the series. I really want to follow Shay some more especially now that the truth is out. I would also love to see how the relationship between her and Jackson is unfolding. I have my own wishes and I really hope that they come true.
It is a great series and I recommend it to everyone who will listen. Its that good. 😀