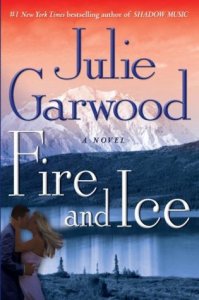 | GOODREADS | MY RATING: ♥ ♥ ♥ ♥|
Goodreads synopsis: Sophie Rose, a tough and determined newspaper reporter, is the daughter of Bobby Rose, a suave, charming, and handsome gentleman who also happens to be a notorious big-time thief sought by every law-enforcement agency in the country. When the major Chicago daily where she works insists she write an expose about her roguish father, Sophie refuses, quits her job, and goes to work at a small newspaper. Far from her onetime high-powered crime beat, she now covers local personalities such as the quirky winner of several area 5K runs whose trademark is goofy red socks.
Those red socks-with Sophie's business card neatly tucked inside-are practically all that's found after runner William Harrington is killed near Prudhoe Bay, Alaska, seemingly the victim of a brutal death by polar bear. The Alaska cops want to know why Harrington carried Sophie's card. With an unerring nose for a good story, she heads north.
What Sophie doesn't realize is that on her journey from Chicago to Prudhoe Bay, danger follows in her wake. After one attempt on her life, she's been assigned brash but sexy Jack MacAlister as a bodyguard by the cautious FBI. Amid great peril and deadly intrigue in the unforgiving Alaskan terrain, she and Jack form an uneasy alliance sparked with sensual attraction. But they will soon be fighting more than their growing passion for each other. Powerful forces will stop at nothing to prevent the exposure of the sinister conspiracy Sophie and Jack are about to uncover.

My thoughts: What I really like with Garwood is that she is such a strong character writer. Especially when it comes to the females. I'm a huge critic when it comes to females and often finds them dumb, childish, meek and excessive. But never with Garwood. I receive pretty much what I expect and it never disappoint me. This one was just as good as always when it comes to the writing, character and such. The plot however I found a little weak. I really liked Sophie's history and enigmatic father but Jack could have used a little more work and the story a little more depth. I missed that … umpf… in lack of better words.
Nothing bad really, just didn't earn the last star but certainly not a bad book in any means. This is the 7 book in the series about Buchanan-Renard family and it is safe to say, I will continue it.