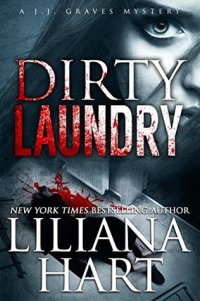 | GOODREADS | MY RATING: ♥ ♥ ♥ ♥|
Goodreads synopsis: A new novel in the New York Times bestselling series: Coroner JJ Graves and her husband Sheriff Jack Lawson are back on the job when the body of an elderly woman is found in Bloody Mary.
Rosalyn McGowen is everyone's favorite great-grandmother. She always has baked treats in her bag, she smells of roses, and she takes in stray cats. No one knows who could hurt a sweet old lady. But Rosalyn isn't exactly as she seems. Every Thursday at noon Rosalyn secretly posts The Bloody Mary Tattler on social media, and it has everyone in town both captivated and horrified.
When Rosalyn's secret is discovered along with her body, it's not easy for JJ to determine her death as a homicide. But it's not long before they discover the list of suspects is endless and Rosalyn didn't exactly take all of her secrets to the grave.

My thoughts:
"There relationship is so well written, it feels natural and realistic and it is easy to connect with."
Another brilliant J.J Graves story from Liliana Hart. I read book 4.5 in the series several years ago and then I quite forgot about the series while waiting for book five. It was nice to pick up the thread again. I really like Harts writing where you get this warm, fuzzy feeling and even though the book about murder, death and human eating cats, there is also an aura of a feel good book at the same time. Mostly because I love JJ and Jack. Their relationship is so well written, it feels natural and realistic and it is easy to connect with. This time the book also has the feel of a mix between "desperate housewives" and "Midsomer Murders". Such a fun story and plot to follow.
The conclusion in the end was however somewhat rushed and rich in details. It was a little hard to keep up with it to understand who the killer was and the why's. It also ended on a major cliffhanger and we still haven't received the whole truth around JJ's dead parents. There is just so many loose threads floats around and it is time to knot some of them and be done with it. It is time to reveal those secrets.