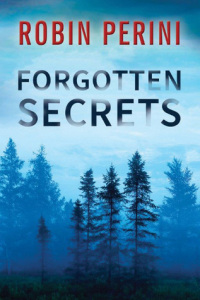 | GOODREADS | MY RATING: ♥ ♥ ♥ ♥|
Goodreads synopsis: At age ten, Riley Lambert watched helplessly as her sister was abducted from her bedroom. Fifteen years later, she's channeled the pain of her past into a career as an FBI profiler. Riley devotes her life to bringing violent criminals to justice…and secretly uses government resources to search for her sister, who was never found.
When Riley gets a call from the only man who's ever swept her off her feet with a killer two-step and dangerous smile—ex-Navy SEAL Thayne Blackwood of Singing River, Wyoming—it stirs up dark memories. Thayne's sister, Cheyenne, has been kidnapped. There are no leads, and the only witness is the victim's Alzheimer's-afflicted grandmother.
Desperate to find Cheyenne, Thayne needs Riley's expertise. With time running short, they delve into dangerous small-town secrets while fighting against an increasingly ruthless adversary. But when her past and his present collide in a shocking revelation, can they overcome the secrets that have kept them apart?

My thoughts:
I have had this, and I'm not kidding, in my kindle cloud since 2016. It was time to get this one read and I have to say, I'm pleasantly surprised.
First of, I did not like Perini's writing at all. It had no flow and was at times confusing and almost rough to read, if it makes sense. Even some names are "terrible" and extremely hard for me to figure out how to pronounce. That's not pleasant feeling to have and most of the books I have DNF:ed have been because of the writing. When starting it I actually though for myself that this would be a one, two star rating if I got through it but most likely I would DNF it. Imagine my surprise when the story, character and plot captivated me to such a degree that I devoured the book and ended on a four star rating.
Yes it was great. Surprising, hard to foresee what would happen (Except a few things) and it kept throwing curve balls at you. Great plot building and character development.
I'm happy and satisfied and even though I don't like the writing that much, I can actually see myself reading the second book about the little town, Singing River.