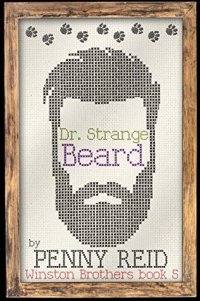 | GOODREADS | MY RATING: ♥ ♥ ♥|
Goodreads synopsis: Hunches, horse races, and heartbreak
Ten years after Simone Payton broke his heart, all Roscoe Winston wants is a doughnut. He'd also like to forget her entirely, but that's never going to happen. Roscoe remembers everything—every look, every word, every single unrequited second—and the last thing he needs is another memory of Simone.
Unfortunately, after one chance encounter, Simone keeps popping up everywhere he happens to be . . .
Ten years after Roscoe Winston dropped out of her life, all Simone Payton wants is to exploit him. She'd also like some answers from her former best friend about why he ghosted her, but if she never gets those answers, that's a-okay. Simone let go of the past a long time ago. Seriously, she has. She totally, totally has. She is definitely not still thinking about Roscoe. Nope. She's more than happy to forget he exists.
But first, she needs just one teeny-tiny favor . . .

My thoughts: Out of the now five books I have read so far in the series about the Winston brothers, this is the least favorite one of mine so far. I did not find it as funny, lovingly and straight to the heart and warm as the others. And I can't quite put my finger on it. It is like Reid was uninspired while writing it and did it mostly because of the side story line and plot twists around the father Darrell.
I do understand it. It is an important line not to be forgotten since it has been there throughout the series, but it was a little too much and now so many different things happening and I can't quite get it all connected in my head. There is no cliffhanger per say, but it is certainly stuff that is not yet cleared up.
I do like the characters as always, even though they were a little more shallow than usual. But hey, it was still good. And I will continue the series. This one just missed the mark this time.