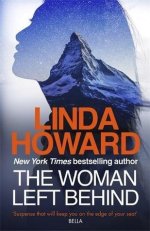 | GOODREADS | MY RATING: ♥ ♥ ♥ ♥|
Goodreads synopsis: Levi Butcher is singularly devoted to his work. As team leader for the GO-Team, his unwavering focus is on the mission. Levi knows all too well that one minor distraction can hold deadly consequences. But with the soothing, sensual voice of "Babe," the team's communication expert, constantly in his ear, keeping his concentration on the dangerous work at hand is becoming extremely difficult.
Jina Modell definitely doesn't feel like a "Babe," especially when she's working with the gruff, no-nonsense Levi. When the base where she's stationed is attacked, Jina manages to escape but the rest of the team, working some distance away, is exfiltrated, thinking Jina died in the explosion-leaving her stranded. To survive, she's got to figure out how to get back to safety before she's discovered by the enemy.
Levi would never willingly leave a soldier behind, especially a brave woman whose sweet voice haunts his every thought. Once he discovers Jina is alive, the tenacious warrior will walk into fire to save this intriguing woman who has captured his heart.

My thoughts: The woman left behind is simply Linda Howard at her best. It is deep, complex and captivating. I love all the characters. I love Jina and how strong she is and I love pretty much everything about it. I do missed some small things which is the reason for not giving it a five star rating. But it is a great story with an exciting plot and I can definitely see myself rereading this one in the future.
I did not expect the book to be as slow as it was however. Not a bad slowness per say but half the book is mostly about all the training and growing attraction between Jina and Levi. I would have liked to have the whole "left behind" part to come in a lot earlier and that it was maybe a bit longer. It was over so fast and then we were back to the "slowness" again. However Howard won some points with keeping the plot interesting and the depth was always there which made it feel like you fell deeper and deeper into it all. And I did really love the way it made me feel.
Simply the best.