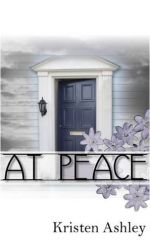 | GOODREADS | MY RATING: ♥|
Goodreads synopsis: Violet Winters once had it all but lost it when her husband was murdered by a criminal madman. During a cold winter night Violet has to leave her warm bed to tell her neighbor to turn the music down. And that's when she meets sinister, scarred, scarily attractive security specialist, Joe Callahan.
She wants to deny it, but Violet can't beat back the hunger she feels for Joe so she gives in again and again. Feeling it himself, Joe feeds Vi's hunger, breaking his own rules to keep her in his bed.
Even though Violet had only one man in her life, she's sure Joe is giving her the signals and Vi decides she's ready to take a second chance at life and, maybe, love. But Violet doesn't know the dark secrets in Joe's past, secrets so soul-wrenching, they've drained him dry. With nothing left to give, Joe's determined to live his life alone and he breaks Violet's heart.
Crushed by Joe's betrayal, Violet comes to terms with the fact that, no matter what signals he gave, Joe was not theirs to win. But Violet's husband's murderer is obsessed with her and heartbreak again haunts the door of the Winters home. When it does Joe is forced to face the knowledge that he can't fight Violet's pull, she's under his skin and filled him full to bursting.
Joe needs to win her back and put his life on the line to keep Violet safe. But, having had it all once, can Violet endure losing Joe?

My thoughts:What a piece of crap. Utterly worthless and I'm so disappointed. But I guess it was about time I read a book by KA that I did not like. She is such an awesome author but even the best can't be best all the time. So far I have read 14 books written by her and this is the first time I read one that I can't stand. Not even a little bit. I hate the characters. I hate the story. I literally hate everything about it. It bored me to hell and Violet kept driving me nuts. Come on, you are a grown woman, stop acting worse than your own 14 year old daughter. Honest to god I think her 16 year old daughter was more of an adult than her. And to think about all the shit she has been through. No. Just No!
And Cal or Joe or what the hell everyone is calling him. Yeah I understand his situation and I do think, most of the time he was the grown up in the situations. But still, when a woman says no, it means no. He was constantly on the border between okay and not okay and if this was true and real it would have been a very unhealthy relationship. I'm open for a lot in this world but one girl playing two guys and one guy acting like he can take what he want and be a douche and suddenly not be a douche anymore just makes me cringe. Especially when the other guy is so nice and wonderful. Talk about playing the stereotypes. I have had enough and I will not spend more time ranting over this book. I know KA is a great author and I know she can do better than this. Like everyone you sometimes have a bad day. Well this time she just had a bad book.