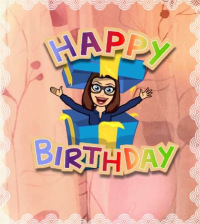 Today it is exactly one year until I'm turning 30 years old. :O Soooo! I have made myself an list with 30 books i want to read before turning 30. There where 3 reasons for a book to end up on the list and those reasons are, 1. Been in my library to long (we are talking years), 2. Books I feel for one or another reason i need to read, 3. I want to read it but never get my self to do it.
So here is my list with 30 books I want to read. In one year from today we will see if I really read all 30 books or not. I´m not gonna make myself read something I don´t want to read or are yet not ready for, but I hope it will help me read some of the stuff that have been in my "to read" list a little to long.




























The books are listed in no special order.
The Luminaries – Eleanor Cotton
And the Mountains Echoed – Khaled Hosseini
The Redbreast – Jo Nesbø
War´s Unwomanly Face – Svetlana Alexievich
Long Walk to Freedom – Nelson Mandela
Blood Honor – Russell Blake
Dissent – Jessica Gadziala
After the Dark – Cynthia Eden
Adam – Kris Michaels
Deadly Silence – Rebecca Zanetti
Four Letter Word – J. Daniels
The Most Wonderful Time Of The Year – Joanna Bolouri
Salt to the Sea – Ruta Sepetys
Blue Smoke – Nora Roberts
The Boat Man – Dustin Stevens
A Dark Lure – Loreth Anne White
Departure – A.G. Riddle
Fall of Giants – Ken Follett
For You – Kristen Ashley
The Collector – Nora Roberts
Dark Lover – J.R. Ward
The Good Daughter – Karin Slaughter
Twisted – Mandi Beck
Rot & Ruin – Jonathan Maberry
The Hitchhiker´s Guide to the Galaxy – Douglas Adams
Three Wishes – Kristen Ashley
Ransom – Callie Hart
Spotless – Camilla Monk
Seven for A Secret – Lyndsay Faye
The Doll´s House – M.J. Arlidge