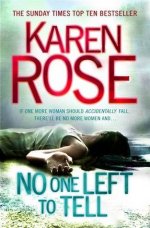 | GOODREADS | AMAZON | MY RATING: ♥ ♥ ♥ ♥|
Goodreads synopsis: A car crashes in front of rookie PI Paige Holden's home. And suddenly, she finds one of her pro bono clients dying in her arms—from a gunshot wound. With her last breath, the woman whispers cryptic words into her ear and hands her a blood-smeared flash drive.
Five years ago, State's Attorney Grayson Smith put a murderer behind bars. But when Paige Holden shares the flash drive with him, its contents cast doubts on the conviction—and lead him and Paige into a world of blackmail, dark secrets, and a decades-long string of murders. An investigation they'll survive only by trusting each other—and the truth.

My thoughts: This is an extremely complicated story. And then a really nasty story to. Not in the way of blood and gore but in a way of politics, dark secrets and people taking the law in there own hands. There is a lot for characters to keep track on, a lot of information from different ways and it sometime gets confusing about which character knows what and do not know what. And it is not that easy for you as an reader to keep track on it. That is my biggest complain for this book.
However I do love the characters even though i do feel they are a little to superficial. Specially Paige. I love the backstory to Paige and it actually feels like it is another earlier book. I have however not found any evidence for it. I have however found that several people she is mentioning in this books have there one book in another series. Just so for your information.
Even though I feel that there is way to many characters to keep track of and that information could have been somewhat simplified and the ending is a little anticlimactic I still really liked it. It is a long book with over 500 pages but perfect for those cold winter nights. 😀