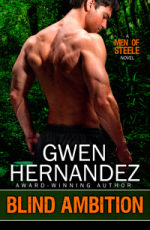 | GOODREADS | MY RATING: ♥ ♥ ♥|
Goodreads synopsis: IT'S ABOUT TO GET HOT IN THE JUNGLE
Rescuing a kidnapped aid worker from St. Isidore's dangerous rebels is just another day at work for former pararescueman Dan Molina. But his mission falls apart when the woman—who once shattered his heart—refuses to leave the island.
Alexa Alyssandratos can't return to her life as a nurse on the hurricane-ravaged Caribbean island, but she won't leave until she's certain the orphans she cared for—especially one sick little girl—are safe from the rebels. Denied their ransom, a would-be dictator and his soldiers are hunting Alexa, and Dan is the only person who can protect her. Old passions reignite as she and Dan race to save the children before they disappear forever.

My thoughts: Okay, So I'm going to make this review short, because I have a feeling that if I think about this book to long, the more fault I will find with it. And I enjoyed the book and do not wish to make it worse in my mind than it already is.
In many ways this is a hot story. We meet Alexa, who have devoted her life to other people. She is a nurse in a corrupt and broken society on a little island outside of Haiti. When she is kidnapped by the rebels, her estranged father calls in the only man she regret she ever left, but she (in her mind) had her reasons and due to that, had to hurt him. Bad! Dan, who have spent the last three years getting his life back on track after the whole Alexa catastrophe, reluctantly takes on the mission to go in and save her. But she has a mind of her own, refuses to follow the plan and leave without the one person she has allowed into her heart. And Dan has no other choice than to help.
It was a great story and I really like those plots that's are about a couple, running from bad guys, in the jungle and uses what they have with and around them to survive. I find it highly exciting and I love to sit in my couch, safe and sound, reading about that couple running for their life and do MacGyver tricks to survive. Unfortunately my biggest problem with this book is that constant rant about how she hurt him, how he hurt her, how she doesn't deserve better, how he doesn't deserve someone like her and it goes on and on and on. All the reasons are legit but I do however feel that Dan maybe have been overreacting and all that happened after is entirely his fault. And that Alexa's reasons may be a little too far fetch but hey, what do I know? But done is done and I do understand that. However it was tiring and tedious to read it over and over. There was no end. Not even at the end of the book, but it is still somewhat of an Happy Ending.
So I give the book a three star rating. It is a good book but not a great book.