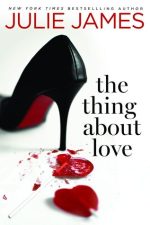 | GOODREADS | MY RATING: ♥|
Goodreads synopsis: Two undercover FBI agents can hide who they are from everyone but each other in the latest novel from the New York Times bestselling author of Suddenly One Summer. 
FBI agents Jessica Harlow and John Shepherd have a past. The former lawyer and cocky Army ranger clashed during their training at Quantico, gladly going their separate ways after graduating from the Academy. Six years later, the last thing either of them expects is to run into each other again–assigned to work as partners in a high-profile undercover sting.
For both of them, being paired with a former rival couldn't come at a worse time. Recently divorced from a Hollywood producer and looking for a fresh start, Jessica is eager to prove herself at her new field office. And John is just one case away from his dream assignment to the FBI's elite Hostage Rescue Team. In order to nail a corrupt Florida politician, they'll have to find a way to work as a team–a task that becomes even trickier when they're forced to hole up at a romantic, beachfront resort as part of the investigation. Suddenly, the heat behind their nonstop sparring threatens to make the job a whole lot more complicated. . .

My thoughts: Damn it, I went in the chick lit trap again. I was scrolling in my book list on my kindle (I have like 70 books on it) and stopped at the title. It was one of those titles that I have had in my kindle for a long time and just kept scrolling past and now I thought that "Now I have to get it read". I wouldn't had bought it if I didn't want to read it at some point. Often when I do that, read a book that I have had for a long time but never really come to read, I just do it and more often than not, find the book wonderful. Well not this time.
James is a new author for me. Never read anything by her but several of my GoodReads friends have and many of them have given her books high scores. So I was not prepared for the boring hours to come. The book is about Jessica and John, who hated each other in the FBI Academy, and now six years later have to work together in an short undercover ploy. I had extreme problem with connecting to the characters and already two chapters in the book, I was bored. But it was too early to DNF it so I kept going. There is nothing exciting with the story and it's pretty predictable. They hate each other and then they don't. They do their work, not much is happening, it is a pretty boring case and then the work is done. No suspense, no angst or heavy love. No history or old girlfriends/boyfriends who come forward. No great writing or a story that you think about while not reading. It was quite a relief when I was done and I was so ready to move on.
I did finish the book instead of DNF it and that was only because of the one thing I liked with the book. The banter and jokes they kept throwing back and forth. When they talked to each other or other characters, it actually was pretty funny and I liked the way those parts was written. But it was all the other things in between that totally ruined the book. SO, I give it a one star rating. As a whole, I did not like the book at all, but bits and pieces I did and that saved the book from a DNF. That has to count for something. Now that I'm done with the book, I do however, realize that I should have DNF it. Just a waste of time in my opinion but done is done. Time to move forward.