October is one of my favorite reading months of the year. It is getting dark earlier in the day, the summer is officially over and my consumption's of tea and candlelight is tripling. My reading genre tends to be for the most part horror but I never plan a TBR. So I thought that this year I should. I have accumulated several horror books this year and what a perfect time it is to get some of them read. This is my top 5 + 1 bonus, planned To Be Read now in the month of October.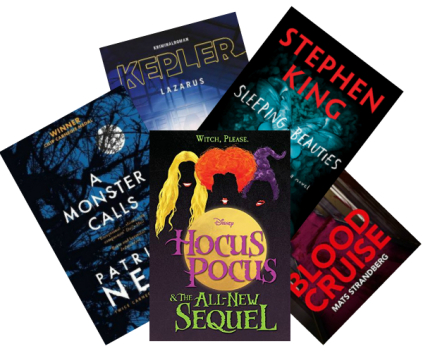 Bonus

I do have one more book I wish to tell you about and I see this as a bonus on my TBR since it is a graphic novel. Uzumaki by Junji Ito is a Japanese graphic horror novel and the edition I have includes volume 1-3. As you may know I'm trying out the comics genre and I got fascinated by this deluxe edition and just had to buy it. Since it is horror I feel it fits perfect in October.
What are you going to read in October?