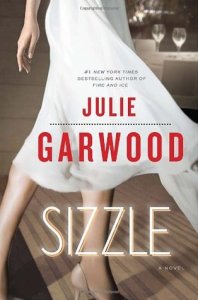 | GOODREADS | MY RATING: ♥ ♥ ♥ ♥|
Goodreads synopsis: Lyra Prescott, a Los Angeles film student, is closing in on graduation and facing important decisions about her future. She's already been offered a job at her hometown TV station, an opportunity that could ultimately launch her dream career as a film editor. But heading back home would also mean dealing with her overprotective brothers, social-climbing mother, and eccentric grandmother. Unsure of her future, Lyra dives into work on her final school assignment: a documentary transformed by a twist of fate into a real-life horror film.
After she unwittingly captures a shocking crime on camera, a rash of mysterious, treacherous incidents convince Lyra that she's trapped in a sinister scenario headed for a violent ending. Running scared, she turns to her best friend, Sidney Buchanan, whose connections bring dauntless and devilishly handsome FBI agent Sam Kincaid into Lyra's life. As the noose of deadly intrigue tightens and the feelings between them deepen, Lyra and Sam must place their faith in each other's hands – and stand together against the malevolent forces about to break loose.

My thoughts:
"So it is not a full pot in rating but still just what I needed."
Garwood has this nice way of writing which makes you feel warm and captivated by her books and this one was no exception. This time it is even a little funny. Not only does we follow the good guys, Lyra and Sam, but also some of the bad guys, and one of them is hilarious. He prides himself with being smarter than everyone else but in the end he keep taking those not so smart decisions which is resulting in some funny situations. It fit perfectly and I wanted more of it.
The plot is quite believable if not a little exaggerative and the relationship between Lyra and Sam feels a little forced. To much of that instant attraction and not enough off actual conversation between the main characters. And I would have loved to get more of Gigi and the whole tornado around her. She is one heck of a good character and I would totally read a book only about her. So it is not a full pot in rating but still just what I needed. Been having trouble with a reading slump lately that I'm trying to dig myself out off it.
This is the 8th book in the series and that Garwood still can keep me captivating I find it somewhat impressive. Specially since the books, I so far have read, are between 10 and 20 years old. But it still does not feel old fashioned.