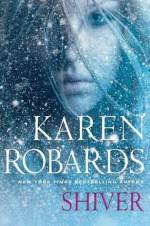 | GOODREADS | MY RATING: ♥ ♥ ♥ ♥|
Goodreads synopsis: Samantha Jones is the best damn repo woman on the books. The streetwalkers, the drug pushers, the bands of looking-for-trouble punks haunting the mean streets at midnight don't intimidate her. These are her people. The guy she finds bound and bloodied in the trunk of a flashy new BMW is a different breed entirely.
Daniel Panterro knows he hasn't seen the last of the vicious drug runners who kidnapped him from protective custody and left him for dead. His only recourse is to take his pretty savior and her four-year-old son hostage and force her to help him. With ruthless killers stalking their trail, Sam must trust this handsome, menacing stranger. But as she relinquishes control, she feels an unmistakable desire. What is the price of falling in love with a man who operates on the edge of danger—her heart, her life . . . or both?

My thoughts: It took me a really long time to start reading this one. I kept seeing reviews where other "complained" about how bad the characters were and how Robards don't have diversity in her way of building characters and plots. But I must say, I think this is one of my favorites so far.
I often find that a romantic suspense is to unrealistic for my taste. Either the plot is not believable and quite thin or the whole romantic part of it is forced and hard to not cringe or laugh at since it so often not realistic. I know it is fiction and often it is not supposed to be realistic, but that is just not the way I like it. Personally. But this book is great.
The plot seems realistic. I really like Samantha. You can really feel how much she hates her life and how she struggles and fights for her son. And when it all happen, the bad guys, the running and the fighting, it is just great. Believable, true and exciting. (Except the end part.) I fell and it captivated me, and that is just the way I like it. I love that the romantic part took some time, some build up and it was hot, hot and hot. I really liked the dynamic between the characters and how diverse they were. I do not feel at all that it is the same thing with a different plot.
Now I do not read a lot of Robards. I do believe that, if I had read several after each other, I would probably feel the same way as many of the other reviews.
If I'm going to complain I do have a couple of things to mention and they are the reason to why I did not give the book five stars. First of is Tyler. He is supposed to be four, soon five years old, but he is written so much older. More like seven or eight. It kept messing with my head and I actually had to remind myself all the time that he is only four. The other thing is how shallow Marco/Trey/Danny is. He is so focus on Sam's "beauty" and thin body, and it gets tiresome in the end. And the third is that when they crash in the mountains, it is just too easy. It is snow, cold and they have freaking crashed, but no, they just stomp back down without a word of pain or cold. Miner details but stuff like that can drive me crazy.